PM's Promise Apothecary Jar 2021
maiolica
17 x 10.5 x 10.5 cm

detail Apothecary Now!
exhibited Object Space, Australian Design Centre 2021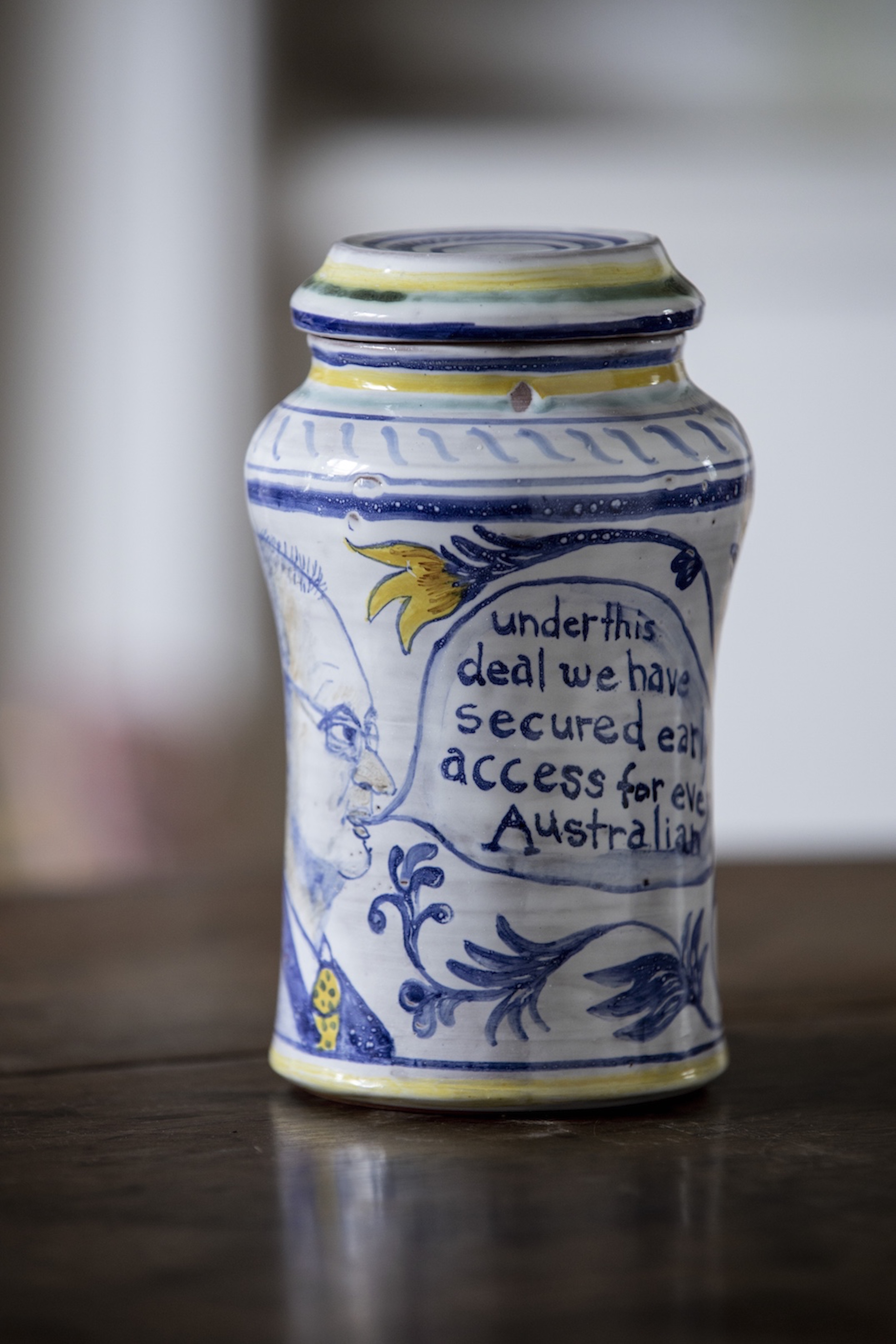 A curved jar with flat lid, painted with portrait of Prime Minister Morrison and speech bubble quoting 'under this deal we have secured early access for every Australian' sourced from the Prime Ministerial website from mid 2020. Decorated with a tulip lily vine in yellow, red, cobalt blue and copper green.